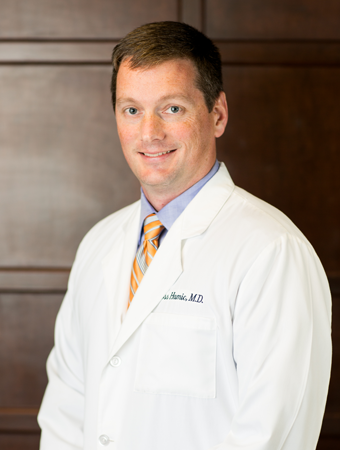 Dr. Hamic graduated from LSU Medical Center in 2006 and is a member of the Alpha Omega Alpha National Honor Society, an honor bestowed on the top medical students of each graduating class. He joined The Family Doctors in August 2009 after completing his family medicine residency the University of Texas Health Center in Tyler where he served as chief resident.
He is board certified in family medicine and is also a Certified Clinical Densitometrist and has been certified to read bone density exams that are performed on site. He also serves as a clinical instructor for LSU medical students who rotate with him during their 3rd and 4th year of medical school.
He especially enjoys managing chronic diseases such as hypertension, diabetes, high cholesterol, and heart disease, to name a few, as well as focusing on women's health.
Dr. Hamic is married to Mia and they have three beautiful daughters. Dr. Hamic loves sports and is a huge football fan! When not working, he enjoys spending time with his family and is an active member of Norris Ferry Community Church.
Dr. Hamic is currently a member of:
American Academy of Family Physicians
Louisiana Academy of Family Physicians
Shreveport Medical Society
Louisiana State Medical Society