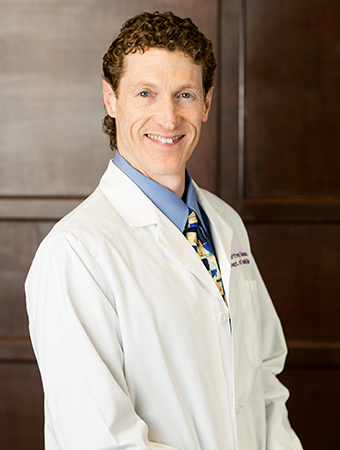 Jeffrey German, M.D.
Dr. German finished his residency training in 1995 and is currently an Associate Professor in the Department of Family Medicine at LSU Health Shreveport. He is a member of the Alpha Omega Alpha Medical Honor Society and former faculty advisor for the local AOA chapter at LSU Health Shreveport. When not seeing patients in his office, he continues to teach medical students and doctors in training how to do procedures such as colposcopy, LEEP, cryotherapy, colonoscopy, EGD, skin cancer removal, joint injections, and newborn circumcision. He also has an interest in travel medicine and offers travel vaccines including the yellow fever vaccine.
Dr. German is very active as a deacon, trustee, bible study leader, and worship leader at Brookwood Baptist Church. He is married to Dr. Carrie German and they have one daughter. In the past 25 years, he and his family have been on numerous mission trips all over the world, both medical and non-medical. He enjoys movie nights with his family, hunting, fishing, fitness, and playing his guitar.
Dr. German is a member of:
American Academy of Family Physicians
Louisiana Academy of family Physicians
Shreveport Medical Society
Accepting new patients:
Dr. German is accepting new patients
Medical education:
Louisiana State University Medical School, Shreveport
Doctor of Medicine: 1992
Undergraduate education:
Baylor University- B.S. Biology: 1988
Residency:
Louisiana State University Medical Center- Family Medicine: 1995
Board Certification:
American Board of Family Medicine: 1995
Recertification: 2001, 2008, 2018
Hospital appointments:
Christus Highland Hospital
LSU Health Shreveport
Positions Held:
Chief Resident, Family Medicine, LSU Medical Center: 1995
Clinical Associate Professor, LSU Health Shreveport: 2003-present
Associate Program Director, Department of Family Medicine, LSU Health Shreveport: 2012 – 2013
Clinical Director, Family Medicine Clinic LSU Health Shreveport: 2010 – 2013
Alpha Omega Alpha Faculty Councilor LSU Health Shreveport: 2000- 2013
Clinical Director Comprehensive Care Clinic, LSU Health Shreveport: 2004-2010
Awards:
Alpha Omega Alpha Medical Honor Society 1991
Preceptor of the Year award from 3rd and 4th year medical students in Comprehensive Care Clinic 1996.
Preceptor of the Year 1998
Preceptor of the Year 2003
Preceptor of the Year 2006
Preceptor of the Year 2007
Preceptor of the Year 2009
Family Medicine Faculty of the Year 2010